Buying a house is typically the biggest purchase an individual will make during their lifetime. That's why it is crucial to have a plan/checklist prepared before diving into the process. Here are seven items that needs to be on your new home checklist.
Checklist For Buying A House
Setting A Budget
New Home Search
Hire A Real Estate Agent
Make An Offer
Prepare For A Down Payment
Set Up A Home Inspection
Close On The Home
Setting A Budget
Setting a budget before hitting the housing market will save you precious time. There's no reason why you should look at a home that is $100,000 more than what you have budgeted for. The best way to start creating a budget is to list your regular monthly expenses that are currently on your plate. These expenses will include rent, credit card payment, health insurance, etc. Now, with a home in the picture, you must add on expected payments for property taxes, homeowners insurance and mortgage. Once you have figured out monthly payments, you'll be able to map out a budget for a down payment and how to pay off the home over time.
New Home Search
This is the most exciting, yet often exhausting part of the entire process. Hiring a real estate agent will certainly come in handy for your search. They can find homes and set up times to view properties, but the decision is ultimately up to you. It is, after all, one of the biggest decisions you'll make in your life. If you don't want to bother with major upgrades or renovations. find a newer home in great shape. Do not compromise when it comes to your dream home. Make sure the home checks every one of your boxes, from cost and condition all the way to location.
Hire A Real Estate Agent
Especially for a first-time homebuyer, hiring an experienced real estate agent is a must. Just like looking at homes, finding the perfect agent can be a bit of a shopping process. Now, you may not need an agent for every aspect, like casual tours through homes on the market. But, when it comes time for making an offer and purchase, this is where an agent is invaluable. Your agent can provide you with information you otherwise won't find anywhere else. Things like the home's true condition, market trends and comparable sales will be displayed by the agent. Shop around, do research online and find the right agent for you.
Make An Offer
When the time is right and you've decided to make an offer, this is where you will discover the true value of having an agent. Let him or her do the market research to come up with the right figure for the first offer. The agent will also help you decide when to make the offer. Is the marketplace hot or can you afford to wait on an offer? Don't be afraid to create conditions to go along with your offer. You can make an offer that is contingent on move-in dates and completed inspections. Again, don't settle when it comes to your dream home!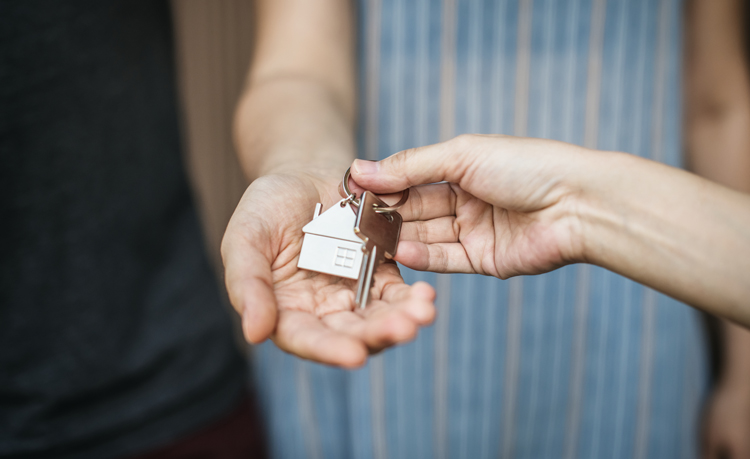 Prepare For A Down Payment
Start saving for a down payment long in advance of buying a new home. Making a sizable down payment will end up saving you money in the long run. A down payment of at least 20% will exempt you from private mortgage insurance. Lenders will typically require a payment of 20% or more. The bigger the down payment, the lower the interest rate is, generally. Save on monthly payments by paying more up front.
Set Up A Home Inspection
Even a trained house buyer has trouble accurately judging all aspects of a home. Setting up a home inspection before final sale will cost you money, but could save you years of headaches and additional expenses. Figure out any issues with the foundation, electrical systems, etc before you move into your new home. Nobody likes a surprise leak or power outage. Get out in front of any and all problems by scheduling a thorough home inspection.
Close On The Home
After the inspection is completed and all standards are met, the time has finally come to begin closing on the home. Make sure your finances are in order at this time in order to pay all closing costs. If you are already considering renovations, check with the home seller to see if they'll allow any carpenters, etc to come look at the project(s) ahead. Bring your ID, proof of insurance and your checkbook to complete the new home acquisition.
Build a Custom Home In Arizona
---
Contact Hughes Development today to get an estimate for your home building project. Hughes Development builds custom homes in Mesa, Apache Wells, Mountain Whisper and more areas in Arizona.
More Articles About Home Building