If you are searching for "home ownership quotes", Hughes Development is here to provide you with 25 motivational sayings!
Quotes On Home Ownership
1. "The ache for home lives in all of us, the safe place where we can go as we are and not be questioned." – Maya Angelou
2. "If you haven't found it yet, keep looking. Don't settle. As with all matters of the heart, you'll know when you find it." – Steve Jobs
3. "Some look for a beautiful place. Others make a place beautiful." – Hazrat Inayat Khan
4. "Home is full of love, laughter and laundry." – Anonymous
5. "Real estate cannot be lost or stolen, nor can it be carried away. Purchased with common sense, paid for in full, and managed with reasonable care, it is about the safest investment in the world." – Franklin D. Roosevelt
6. "Buy land, they aren't making it anymore." – Mark Twain
7. "Coming home is one of the most beautiful things." – Andre Rieu
8. "The magic thing about home is that it feels good to leave, and it feels even better to come back." – Unknown
9. "There's no place like home." – Dorothy, The Wizard Of Oz
10. "Home ownership is the cornerstone of a strong community." – Rick Renzi
11. "It's easy to underestimate the real cost of home ownership." – Suze Orman
12. "Democrats and Republicans have been very keen to make home ownership almost a national purpose." – Edmund Phelps
13. "Home is the nicest word there is." – Laura Ingalls Wilder
14. "A good home must be made, not bought." – Joyce Maynard
15. "There is something permanent and something extremely profound in owning a home." – Kenny Guinn
16. "Home isn't a place, it is a feeling." – Anonymous
17. "To purchase a home is to subconsciously gain the respect of many in your community." – Unknown
18. "Owning a home is a keystone of wealth, both financial affluence and emotional security." – Suze Orman
19. "The house you looked at today and wanted to think about until tomorrow may be the same house someone looked at yesterday and will buy today." – Koki Adasi, Koki & Associates, Inc.
20. "I will forever believe that buying a home is a great investment. Why? Because you can't live in a stock certificate. You can't live in a mutual fund." – Oprah Winfrey
21. "Don't wait to buy real estate. Buy real estate and wait." – Will Rogers
22. "A man travels the world over in search of what he needs and returns home to find it." – George A. Moore
23. "Real estate provides the highest returns, the greatest values and the least risk." – Armstrong Williams
24. "The land is the only thing in the world worth working for, worth fighting for, worth dying for, because it's the only thing that lasts." – Margaret Mitchell
25. "Price is what you pay. Value is what you get." – Warren Buffett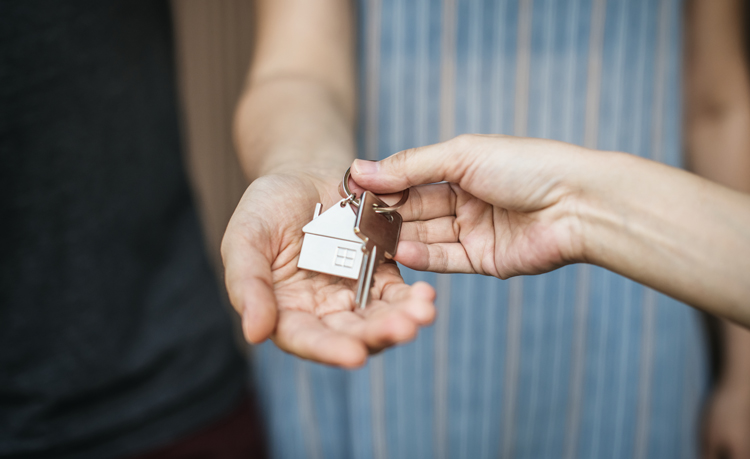 Steps To Buying A House
Buying a house is typically the biggest purchase an individual will make during their lifetime. That's why it is crucial to have a plan/checklist prepared before diving into the process. Here are seven items that needs to be on your new home checklist.
Setting A Budget
New Home Search
Hire A Real Estate Agent
Make An Offer
Prepare For A Down Payment
Set Up A Home Inspection
Close On The Home
Build a Custom Home In Arizona
Contact Hughes Development today to get an estimate for your home building project. Hughes Development builds custom homes in Mesa, Apache Wells, Mountain Whisper and more areas in Arizona.
More Articles About Home Building